Types of bicycle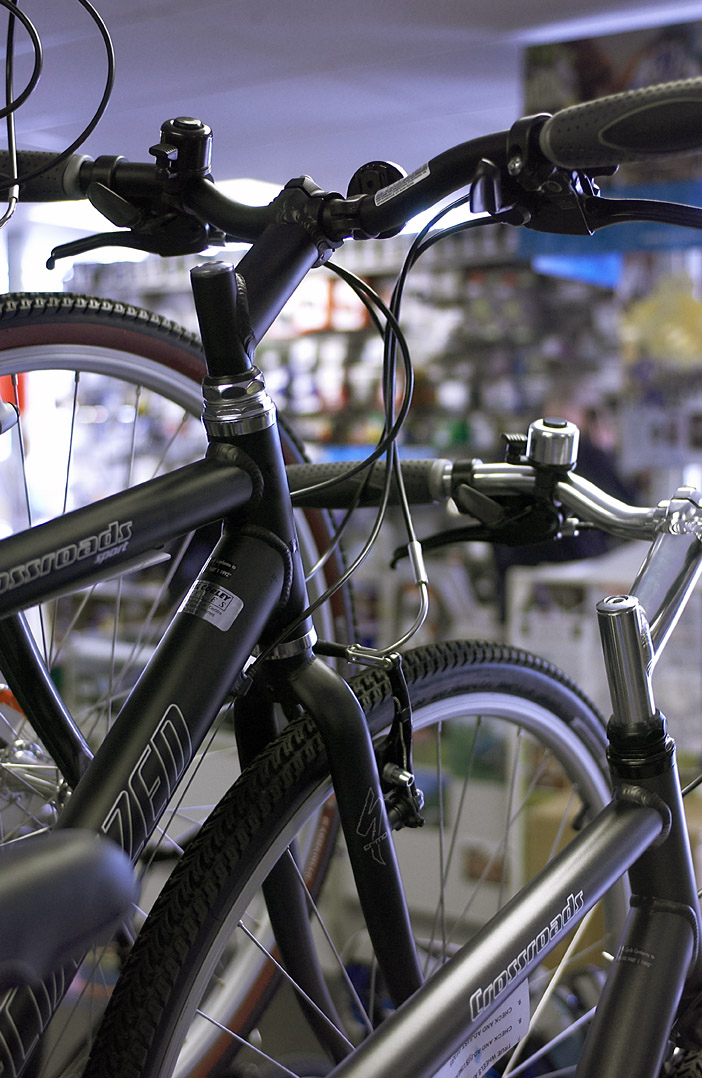 Here is a list of the main types and style of bicycle you are likely to find at your local cycle shop, plus a brief description of their uses and suitability.
Click on the links under each bike for a visual guide about that particular type.

Hybrid bike
An increasingly popular style and a great all-rounder for leisure and commuting riders, and so-named for combining the best elements of mountain bikes and road bikes. Offers lightweight components, an easy riding position, often includes mudguards and slick or semi-slick tyres for riding on tarmac or cycle / forest paths.
Mountain bike
Still a very popular choice for many people who want a bike that can do-it-all, although very few actually ever see a mountain. Frame design, materials and components are designed for heavier use off-road, hence the knobbly tyres. Most will have front-suspension to improve comfort and stability, although more and more models now have suspension front and rear.
Racing/Road bike
The traditional drop-handlebar race bike - or road bike - designed for racing or fitness riders who have the need for speed. Lightweight construction and components designed specifically for use on tarmac roads.
Folding bike
Great for riders who don't have much storage space at home or are commuting / travelling part-way by car / train or bus. Designed for use on the road they generally come with mudguards and luggage racks as standard. The smaller wheels are primarily better suited to shorter journeys.
Dutch bike
If you have been to Holland you'll know what we mean. If you have not then we are referring to bikes with a very upright riding position, designed for comfort not speed. This style usually features a basket at the front plus mudguards, luggage rack at the rear and enclosed chain and gears for low-maintenance riding. Not as popular as they should be for everyday cycling, but we think that will be changing.
Fixed gear bikes
Also known as singlespeed or fixie bikes as they only have one gear. These stylish bikes are for riding in urban environments and don't allow you to freewheel and to brake you simply stop pedalling.

Electric bikes
Electric bikes are a relatively new entrant to the market, they aim is to reduce the exertion of cycling. Motors & batteries add considerable weight to the bikes but you'll be able to arrive at your destination unflustered & perspiration free. 
Watch a quick video about trying electric bikes below
BMX
This bike is designed for maximum fun. With no gears and various styles adapted for racing, ramps or jumping this bike is as much about lifestyle as transport. Smaller versions are also popular as children's bikes.
Other types

You can see a visual guide to other types of bike here and for all the all the less common types you may be interested in, our partner Bikesoup has an in-depth guide with pictures to help you.