The Bicycle Shaped Objecti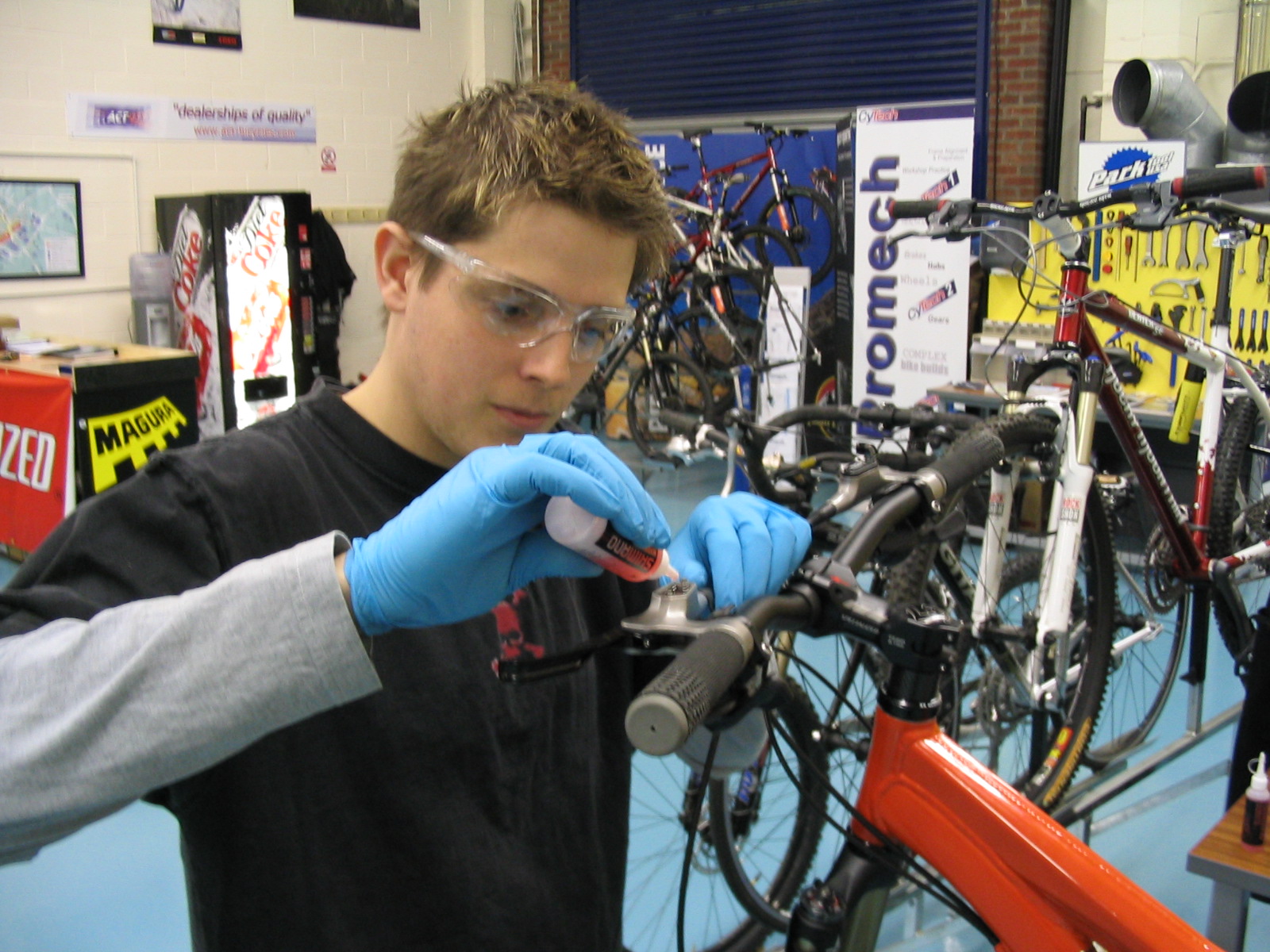 The Bicycle Shaped Object or 'BSO', highlights many of the reasons why proper advice from The Cycling Experts and spending that little bit extra, can make all the difference to how much you get from your bike and how much you enjoy riding it.
Read our blog about buying, building and riding a Bicycle Shaped Object

What is a BSO?
In essence it is a low price, poor quality bicycle. Expect prices to be around £100 - £150, although some may cost even less.
Generally these bikes are supplied in flat-pack boxes to be assembled by the owner, or may be taken to a "proper bike shop" to be built-up, for an additional cost. You will find them in supermarkets, catalogues, the back of the newspaper, toy shops. Basically everywhere other than in a reputable specialist cycle shop.
Why should you avoid a BSO?
1. Safety - buying a bike flat-pack in a box means taking responsibility for ensuring it is safely assembled. Unfortunately BSO's are particularly hard to assemble to a safe standard, even where this has been done for you and you will find that some shops will refuse to handle them. The tools supplied - and often they are not - are cheap and not sufficient for the job.
The parts to be assembled are poor quality which means they may be hard to fit correctly. Instructions are often not complete or sometimes missing, which means ensuring parts are fitted correctly and safely - such as brakes and pedals - can be particularly difficult.
Plus of course, the owner themselves may have little or no experience of bicycle maintenance or correct use of tools.
For example, many BSO's are spotted with the front forks facing the wrong way because the owner did not know they had to be changed when removed from the box. This will mean the bicycle will not steer correctly and the brakes will not work properly.
2. Poor quality parts - to keep the price low the parts and components on a BSO will be of particularly low specification and poor quality. That means they are really only able to cope with very light use, and will be prone to mechanical problems which are difficult to fix because of the quality.
Features such as suspension or disc brakes will be of very poor design and quality, meaning they won't be able to do a proper job. Plus of course there's the weight of your BSO, which will almost certainly make getting around much harder work.

3. Value for money - poor quality parts and components will almost certainly not survive regular use which means they will need to be replaced or repaired regularly. In fact on some BSO's they may never work properly in the first place. Ultimately this could mean spending more than you originally paid for the bike itself, just to keep it working, or to replace it sooner than expect.
We generally recommend spending at least £250 on a bike. In most cases a bike at this price will be of considerably better quality - and therefore value - than a bike that cost £100 - £150. Which means the "bargain" you picked up whilst at the supermarket really won't end up being such a good deal after all.
4. Bad cycling experience - perhaps one of the main reasons to avoid a BSO is because it will not offer you a particularly enjoyable cycling experience. Mechanical problems or safety issues - and the costs associated with fixing them - ultimately spoil the simple pleasure of riding your bike.
Gears that don't work properly, brakes that give-up at the first sign of a descent, uncomfortable saddles, and constant unseen rattles and shakes, will lead to a very frustrating time on your bike.
Speak to an expert

To the un-trained eye its not always easy to spot BSO's from the better quality bicycles. Obviously getting a bike in a box from anything other than a specialist will almost certainly mean it is a BSO, and could mean you are in for problems.
If in doubt always speak to a specialist cycle retailer and get an expert opinion on the best bike for you plus the peace-of-mind that it has been assembled correctly.