Back to news menu
Whistler Adventure School, Cytech and Specialized Bicycle Components Canada to Formalise Partnership
Posted on in Cycles News
Internationally recognized bicycle mechanic course is now taught in Whistler, as the first accredited training centre in Western Canada.

Whistler Adventure School is pleased to announce the enhancement of our bicycle mechanic course to incorporate the internationally recognised Cytech certification, offered through Specialized Bicycle Components Canada.
Cytech is the bicycle industry's recognised training and accreditation scheme for bicycle mechanics. Cytech technical is a set of courses which encompass the basics of cycle mechanics right through to dealing with the most advanced and high-tech components and parts.
Topics addressed in Cytech technical one and Technical two courses include:
Workshop practices
Torque
Lubrication
Tyres and tubes
Manufacturing standards
Pre-delivery inspection
Health and safety
Consumer legislation
Frame preparation and alignment

Headsets
Derailleur Gear Systems
Hubs
Rim brake systems (cable operated)
Introduction to disc brakes and hydraulic bleeding
Internal hub gears
Wheel truing and spoke replacement
Wheel building
Successful candidates will receive Cytech technical one and two qualifications and a course certificate from the school in this condensed 60 hour course.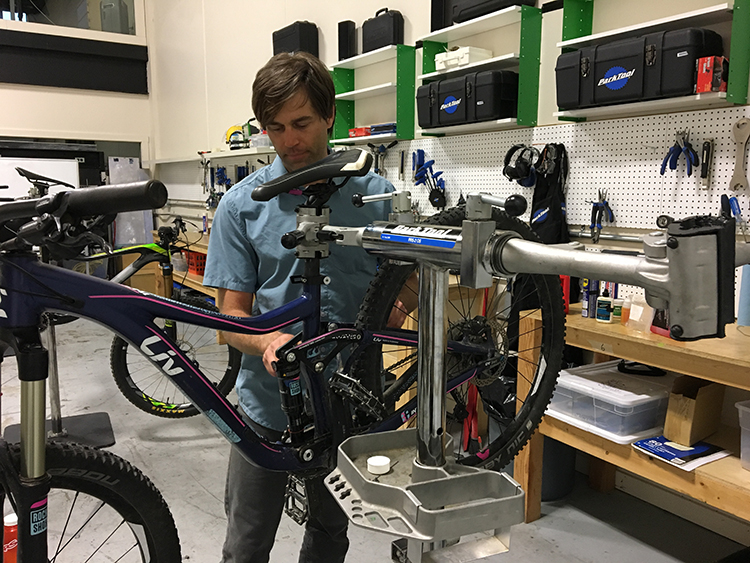 "Attaining certification as a Cytech trained mechanic opens up doors to a career as a bicycle mechanic, improves your employability with top-end service departments, and provides a well-rounded knowledge base for furthering yourself in the bicycle industry. My students love the course and have taken their certification back home to bike shops in Europe, Argentina, Australia and beyond. Students are often offered jobs prior to finishing the course, with local shops keen to scoop up the best talent the moment they graduate." Chris Clark, Bicycle Mechanic Instructor, Whistler Adventure School.
"I couldn't be happier having Chris Clark and the rest of the Whistler Adventure School team joining us in hosting Cytech classes in Canada. Whistler is a world-class destination for cycling and having a Cytech accredited training centre on location will help western Canadian & U.S. based retailers get their current and potential staff trained and Cytech certified. I have had the chance to work with Chris throughout this process and I can honestly say that he will provide you and your mechanics skilful knowledge which will set them up for success in the industry." Andrew McGregor, SBCU Program Lead, Specialized Canada.
This bike mechanic course can be taken as an individual course or as part of our 1 year Retail Manufacturing Manager Program. The bike mechanic course is offered at Whistler Adventure School in Function Junction, Whistler, B.C. in April and June. Stay tuned for even more classes and specifications being added.
If you are interested in finding out more information you may visit either the Cytech website at www.cytech.training or the Whistler Adventure School Website at whistleradventureschool.com. Alternatively you can email Whistler Adventure School at info@WhistlerAdventureSchool.com.