CTC

CTC is the UK's largest cycling charity with more than 130 years experience to share. Whether you're looking to commute by bike, take up cycling to improve your fitness or want to enjoy riding with your kids, the CTC can help.
What is the CTC?
The CTC is a membership organisation that helps people develop the confidence and skills to cycle, but also campaigns to make cycling mainstream and protect cyclists' interests.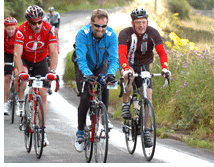 CTC is an independent charity with 70,000 members. By joining you can help support our work and give cycling a louder voice locally and nationally - making the UK a place where it's easy and safe for people of all ages to cycle.
Joining CTC
CTC membership offers advice and great benefits plus quality insurance cover allowing you take to the road with peace of mind. You can take advantage of expert cycling advice by phone, email or on the CTC forum.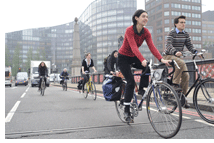 There aren't many questions about cycling that CTC can't answer. They can also help you discover new routes - they have a vast library - and you can choose from thousands of free local rides guided by volunteer ride experts.  
To find out more or to join the CTC visit www.ctc.org.uk.